Oracle Skills: Example Usage on Resumes, Skill Set & Top Keywords in 2023
Here are the top ways to show your oracle skills on your resume. Find out relevant oracle keywords and phrases and build your resume today.
Is your resume ATS-friendly?
Drop your resume here or upload a file to find out if the skills in your resume are readable by an ATS.
Having a hard time deciding which Oracle skills to put in your resume?
We know how hard the resume writing process can get.
And we're here to help!
We've gathered a list of the most sought-after Oracle skills for job applicants. If you want to get hired, your resume must include a few of the items on the list below.
See how to use oracle skills on your resume:
•

Managed the implementation of Oracle EBS suite and Y2k transition

•

Used Financial Accounting module of Oracle 11i for billing, posting payments and receipts.

•

Support included Oracle (versions 8 -12c) & SQL Server (versions 7 - 2012)

•

Played a critical role in re-architecture of the system into Oracle using BI as front end resulting in 20M in savings.

•

Some of the technologies used on the project were: Java, J2EE, WebLogic , Eclipse, Oracle , HTML, JavaScript.

•

Developed applications using Oracle PL/SQL, Oracle 9iAS and Microsoft ASP.

•

Implemented PCP & Load balancing for Oracle EBS 11i.
RIGHT
Oracle fundamental skill set:
Install Oracle software and database
Package creation and maintenance
Using system-supplied packages
Database triggers
Networking
Tablespace management
Oracle database tools
Database backup and recovery
DECLARE, BEGIN & EXCEPTION clause
Pro tip
Having a hard time deciding which Oracle skills to put in your resume?
Power phrases for your oracle skills on resume
Assisted with installation and maintenance of Oracle database software for Mac, Linux, and Windows
Updated Oracle database storage structures to meet the growing needs of the company
Set up and managed user accounts while training users on how to access information within the database
What jobs require oracle skills:
Software Engineer
Software Developer
Senior Software Engineer
Project Manager
Java Developer
Consultant
Senior Software Developer
Business Analyst
Web Developer
Full Stack Developer
Oracle skills courses and certificates:
Don't Just Learn the SQL Language, Become Job-Ready and Launch Your Career as a Certified Oracle SQL Developer!
Become Oracle SQL Certified ( OCA ) / Covers ORACLE university track 100%. All the presentations & scripts are attached
Learn to become an Oracle Database Administrator (DBA) in 6 weeks and get a well paid job as a Junior DBA.
Learn SQL with a "Professional Certification Course", Hundreds of Examples including 300+ Real Exam Questions!
Here are the top related skills to oracle:
Java
Mysql
Sql
Javascript
Python
Html
C#
Jira
Php
Git
Jquery
About this report:
Data reflects analysis made on over 1M resume profiles and examples over the last 2 years from Enhancv.com.
While those skills are most commonly met on resumes, you should only use them as inspiration and customize your resume for the given job.
Looking to build your own resume?
Enhancv is a simple tool for building eye-catching resumes that stand out and get results.
Variety of custom sections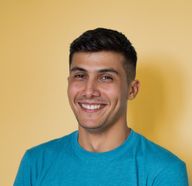 Volen Vulkov
Volen Vulkov is a resume expert and the co-founder of Enhancv. He applies his deep knowledge and experience to write about a career change, development, and how to stand out in the job application process.
Continue Reading
Check more recommended readings to get the job of your dreams.