Independent Worker Skills: Example Usage on Resume, Skill Set and Guide for 2023
Here are the top ways to show your independent skills on your resume. Find out relevant independent keywords and phrases and build your resume today.
Is your resume ATS-friendly?
Drop your resume here or upload a file to find out if the skills in your resume are readable by an ATS.
What is "independent" work?
To work independently is to work efficiently on assigned tasks all by yourself or with little assistance. Independent workers might get some guidelines or instructions from senior colleagues, but are generally able to work with no supervision.
Due to the fact that the skills possessed by independent workers are still quite vague, you shouldn't really list "independent work" on your resume as a skill itself. In fact, you can point the recruitment team in the right direction by showing that you learn fast, are attentive to detail, ask the right questions, and have good time-management skills.
Why is being an "independent" worker important on your resume?
Although the ability to work independently is not a skill per se, it is often present in various job descriptions. Adding "independent worker" in your skills section, or worse - in your resume summary, sounds shallow and might even decrease your chances of getting to the next application round.
And still, the skills that make up an independent worker are highly valuable to all employers and hiring managers.
They show that you won't need someone to be around you at all times and can take the initiative to get the job done in time.
Independent workers are goal-setters and quick learners - every team needs at least several of them to move forward. That's why hiring more and more people who can work independently has turned into a major requirement for success.
But how can you really show that you are an independent worker on your resume? How can you prove that you can contribute to the development of the team without needing constant assistance?
Let's look at the types of skills and experience that will prove your ability to work independently.
What skills, activities, and accomplishments help you highlight your ability to work independently?
There are several skills that make up independent workers. Here are some of them:
Organisation and time-management: being able to manage your time well even when your schedule is tight is one of the skills that independent workers have. If you are able to get the work done in time and work on numerous projects simultaneously, you'll prove your ability to work independently.
Quality control and problem-solving: sacrificing quality for good time-management is without a doubt a recipe for disaster. Requiring constant assistance and revision to produce quality work or resolve issues is not typical for independent workers.
Accountability and effective communication: one of the things that divides independent workers from dependent workers is the ability to communicate effectively, ask the right questions and be accountable for your knowledge and/or experience gaps.
Research skills: if there is no one to ask for help, independent workers try to find the right answers by themselves. For that reason, being able to separate valid information from nonsense is key for independent work.
How to demonstrate that you are an independent worker on your resume:
Mention that time when you had to work on a project on your own
Talk about projects that required extra accountability
Describe times when you had to manage several projects all at once
Give examples of situations for which you weren't prepared but still handled well
Demonstrate how well you tackle unfamiliar and unexpected problems
You should always keep in mind that the ability to work independently is what every employer wants you to have, but at the same time doesn't want you to state explicitly. Putting the shallow "I am an independent worker" just won't work in your favor.
Do you have any freelance experience worth mentioning?
When was the last time you had to work under severe pressure, and how did you handle it?
Have you excelled at a task or project you weren't prepared for?
Now let's move on to the thing you actually came for.
Here are some resume snippets from real Enhancv users who have demonstrated their ability to work independently well.
Example 1: Demonstrate your ability to work independently in the experience section
Consumer Support Specialist
•

Resolved customer inquiries and issues

•

Led a project devoted to increasing consumer satisfaction

•

Was responsible for individual customer retention
RIGHT
A consumer-oriented role naturally requires the ability to work independently. However, mentioning the times when projects had to be led and customers retained shows the ability of this Consumer Support Specialist to take the initiative and work on their own.
They led a project on increasing consumer satisfaction - proving that they are both a leader and a good team-member.
They also showed their problem-solving skills obtained from dealing with consumer inquiries and issues.
Example 2: Demonstrate your ability to work independently in the resume summary section
Developed daily and monthly strategies for a company which received the 2017 German Business Award for having the most innovative development strategy in the country.
RIGHT
You need one sentence to demonstrate your ability to work independently.
This resume summary shows that the person has time-management skills needed for the development of daily strategies. It also shows their research skills that led them to the award for most innovative strategic development.
Example 3: Show your ability to work independently in your achievements section
Optimised key marketing processes
I had to come up with ways to optimise the key marketing processes of the company. These included social media marketing, commercial advertising, and budgeting. The tasks required gathering and analysing information from all teams.
Generated thousands of leads for Q3 and closed 23% more deals compared to Q1 and Q2 combined.
Founded university start-up accelerator
Founded the University start-up accelerator and managed a team of 6. This led to 32 people graduating from the program over 3 years.
RIGHT
These three examples demonstrate the ability to work independently by proving that the person is good at research, generating individual leads and managing a team all without being supervised.
Example 4: Demonstrate the skill through other sections of your resume
Ideally, you'll have some extracurricular activities worth mentioning in your resume. Think how they relate to your ability to be an individual worker. Maybe you have volunteered as a teacher, or maybe you have passed some short courses.
It doesn't really matter what you have done as long as you have done something extra. This shows that you are able to take the initiative to learn some new skills.
It shows that you don't need someone to push you in order to get things done. Especially when it comes to optional courses and volunteering, where one really needs to work independently for good results.
Working independently: key takeaways for your resume
Take the initiative: showcase all extracurricular activities you've engaged in
Demonstrate good time-management skills: you can do so by listing all project you had to work on simultaneously
Talk about your achievements: remember to highlight your personal achievements without trying to sound too humble
About this report:
Data reflects analysis made on over 1M resume profiles and examples over the last 2 years from Enhancv.com.
While those skills are most commonly met on resumes, you should only use them as inspiration and customize your resume for the given job.
Looking to build your own resume?
Enhancv is a simple tool for building eye-catching resumes that stand out and get results.
Variety of custom sections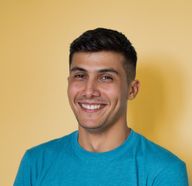 Volen Vulkov
Volen Vulkov is a resume expert and the co-founder of Enhancv. He applies his deep knowledge and experience to write about a career change, development, and how to stand out in the job application process.
Continue Reading
Check more recommended readings to get the job of your dreams.