Top Food Service Skills to List on Your Resume
Here are the top ways to show your Food Service skills on your resume. Find out relevant Food Service keywords and phrases and build your resume today.
Is your resume ATS-friendly?
Drop your resume here or upload a file to find out if the skills in your resume are readable by an ATS.
The foodservice industry is one of the biggest employers in the world. Only in the US, it employed more than 15 million workers in 2020. This constitutes about 10% of the overall workforce in the country ( source: National Restaurant Association). The global foodservice market is estimated to be 3.5 trillion USD in 2020. The situation changed due to the Pandemic but the world is recovering. More than ever it is important to know how to demonstrate your food service skills on your resume. These skills were and will be among the most in-demand human resources skills in 2022.
In this article you will learn:
What are the top foodservice skills to list on your resume?
A detailed look at important hard and soft food service skills
How and where to list food service skills on a resume?
Should you adjust your resume to each job advert?
Key conclusions
Top Food Service Skills for your resume
The food service industry is a collective term for businesses that prepare and serve meals outside of the home. It has many different types of businesses under its umbrella but the most popular one is the restaurant. Some positions in this industry have a lower threshold of minimal skills but others require more knowledge. In general, the jobs in the industry are in service, kitchen, inventory supply and control, cleaning, and marketing departments. The last two departments are typical for any organization, so we will focus only on the first three.
Most popular hard food service skills for your resume in 2022
Kitchen / Cooking skills
If you want to work in a kitchen you will need some serious technical skills unless you want to peel potatoes all day long. Here is a list of the most essential skills you will need in a kitchen.
Knife Skills: Cutting in a professional kitchen requires training. It is important to know what knife to use for each occasion and how to hold it and use it. How to avoid injury and how to maintain the sharpness of the tool. Each kitchen worker that takes the job seriously owns a set of expensive knives. It is also important to learn how to use a knife safely and how to avoid accidents.
Here is an example of listing knife skills on your resume's skills section:
Excellent chopping, dicing, slicing, and carving skills
Making Stocks and Sauces: Making good stocks and french mother sauces is a cornerstone of cooking. This is an important part of the training of each cook. Stocks are used daily in the kitchen. Learning to make sauces is a bit more complex but if you want to be a good cook you have no way around it.
Here is how this skill is demonstrated in the Education section of a Cook's resume:
Extra classes in preparing stocks and sauces
Work with Meat and Fish:
Working with meat and fish is a very responsible task. You have to know how to clean it, check it for freshness, and store it. Cooking meat and fish requires you to know the different types of meat and fish and the techniques that you can use to prepare them.
An example how this skill is listed in the Job Experience section of a Prep-Cook:
Cut and sliced meat, poultry and seafood to prepare for representatives of the US Parliament
Vegetables and Fruits: Working with them requires technical knowledge of the different types of fruits and vegetables and their qualities. You have to know how to select them, how to wash them and how to preserve them. You also need to know if some of them can cause allergies. You need to know how long and at what temperature to cook them for the desired result. Cooking vegetables is very important because vegetarian food is popular. Vegetables are not just a side dish anymore but the main course.
Here is how this skill looks in the Skills section of a Cook specializing in vegetarian dishes:
Focusing on vegetarian dishes
Work with Dough: Another important aspect of the cook's training. Each cook has to know how to prepare bread from scratch. This is especially important for pastry chefs. There are different types of flour, baking techniques and equipment, and the cooks need to be familiar with them.
Here is how this skill looks in the Job Experience section of a Senior Bakery Specialist:
Responsible for the bakery development for teams located in Poland, Russia, Turkey, South Africa, Germany, England, France, Sweden, Iran, Austria and Saudi Arabia
Safety and Sanitation: Each restaurant kitchen has to correspond with certain safety and sanitation requirements. This is usually controlled by government agencies. There are also different management and certifying programs that can be implemented in the kitchen. Each employee is instructed and trained to follow all rules and regulations. Additionally, washing and cleaning food is part of the core training of the cook.
Here is an example of this skill listed in the Job Experience section of a Line Cook:
Ensured quality and safety of over 100 ingredients prior to preparation
Menu and inventory: The cook needs to know all the ingredients, product quantity, cooking time, and steps to prepare each recipe from the menu. They should also know what ingredients could cause allergies.
Here is an example how a Kitchen manager listed this skill on his resume in the Job Experience section:
Ran day-to-day operations of all menu items, daily specials, and ordering/receiving
Kitchen management: The hierarchy in a well-organized kitchen resembles the military. The kitchen is divided into departments that take care of starters and salads, main dishes, pastry, etc. Each of these departments has supervisors called sous chefs. Sous chefs answer to the chef who is the master of the kitchen. The chef and the sous chefs plan the menu and the mise en place each day. They work closely with the Purchasing / Inventory supply manager and also organize the day-to-day work in the kitchen.
Here is how this skill looks in the Job Experience section of a Fast Food Team Leader:
Guided and trained about 5-7 crew members
Service skills
Another important aspect of the foodservice industry is the service. People would care more for the quality of the food than for the service but service is also crucial. It is part of the whole experience. In restaurants that are not self-service, the waiting staff is the link between the kitchen and the guests. These employees are also called "front of house" workers.
Safety and Sanitation: Waiters need to know how to handle the plates with food. They should not cross the path of the dirty plates with the clean ones. They need to be aware of hot plates to avoid burning. Waiters are expected to maintain high hygiene standards at the workstations. Their appearance needs to be perfect in terms of facial hair, clothing and shoes, jewelry, etc.
Here is how a Food Service Manager mentiones this skill in the Skills section of his resume:
Knowledge of Food Safety
Table setting: The front-of-the-house staff must be familiar with the table setting standards. They have to set the table using a napkin to avoid touching cutlery with bare hands. The staff must know how to arrange the glasses, plates, cutlery, napkins, seasoning sets, candles, etc. The waiters also need to learn how and when to change the tablecloths.
Here is how an assistant waiter lists his knowledge of table setting:
Responsible for table setting following 5-star restaurant standard
Menu knowledge: Each waiter is expected to know the menu items. They need to know what ingredients each item has and how long it takes to prepare. The front-of-the-house staff should recommend dishes, drinks, and desserts. They need to establish contact with the guest, make small talk and learn about their taste in order to make suggestions. They also need to know if something from the menu is not available. To achieve this they need to go to the kitchen and ask at the beginning of their shift. Waiters that specialize in wine selection are called sommeliers and have higher status and income.
Here is how a Food Service Worker indicates the importance of knowing the menu in his Job Experience section:
Memorized 50+ item food menu
Order processing software: Front-of-the-house staff is responsible for processing orders. This means that they should take the order from the guest and then enter the data into the system. This has a double function. The kitchen gets notified about the order and starts preparing it and a record of the guest's consumption is created. When the guest requests the check the waiter prints out the record that contains each individual item and the total amount. The waiter needs to know how to work with this system and also how to process cash, bank checks, and bank cards.
Here is how a waiter talks about this skill in the Job Experience section:
Cash handling (including EFTPOS)
Wine and Cheese knowledge: Waiters with extensive knowledge about wine and cheese are called sommeliers. In some bigger restaurants, the sommelier's only task is to recommend a wine to the guests. They make this based on the guest's personal preferences and the dishes they ordered.
Here is how an experienced Sommelier backs up his claims:
Graduated special 12-month course in wine selection in Bordeaux in the top 3 of the class
Service etiquette: The waiting staff needs to know how to serve the dishes. Basically, this is the sequence of the process and the way to approach the table and serve the dishes. They also need to know how to take care of the guests and be available for requests without being too intrusive. The staff needs to know how to make small talk and respect the personal space of the guest. They also need to know when and how to take away empty plates and glasses.
Here is how Assistant Restaurant Manager assures that he knows service etiquette:
Completed a service etiquette class in the top 10%
Processing reservations: The front-of-the-house staff needs to be trained to pick up the phone of the restaurant. They need to be able to discuss a reservation and enter it into the system. They also need to be able to offer proactive flexible solutions for the guests in case the restaurant can not accommodate a visit at the desired time and day.
Here is how a waitress list her experience to take reservations in the Job Experience section:
Welcoming customers and taking reservations
Front-of-house management: The front-of-the-house management is responsible for scheduling, training, and controlling the waiting staff. The manager coordinates the day-to-day activities with the chef. He is also responsible for conflict resolution with guests and staff. The front-of-the-house manager is usually the one who exercises financial control on the accountability of each waiter at the end of the shift.
Here is how F&B manager describes part of his duties in the Job Experience section of his resume:
Human Resource Responsibility: develop, appraise, and discipline staff following company procedures
Inventory Supply and Control skills
In smaller restaurants, this position is usually fulfilled by the restaurant manager/chef or F&B manager. In bigger establishments, there is a dedicated person who is responsible for supplying quality products.
Inventory Management: The inventory manager is responsible for controlling product availability. He or she works closely with the chef and orders new products or re-supplies products that have lower availability based on consumption forecasts. The inventory manager also keeps count of the product quality as a measure to prevent theft and enforce accountability.
Here is how F&B manager talks about inventory control in his Job Experience Section:
Manage inventory levels daily and participate in monthly inventory procedures
Product quality control: The inventory manager is also responsible for quality control on product arrival. He or she also controls the quality of the perishable goods in the storage and implements the FIFA system.
Here is how a Kitchen Manager talks about this skill:
Played key role in implementation of ordering/inventory system
Cost of Goods Sold: The inventory manager together with the chef makes sure to calculate the cost of each recipe and prepares reports for the ROI.
Here is how Inventory Manager lists this skill:
Prepared monthly reports about COGS, ROI and improvement plan
Top soft skills for food service industry positions
The soft skills of the employees are very important for every organization but they are of vital importance in the good service industry. The reason for this is that this industry offers the added value of convenience and pleasant experience through the service it provides.
A big part of this experience comes through the quality of the food but the rest of it is from the atmosphere at the front of the house and the attitude and service quality of the waiting staff.
In the following section, we will concentrate on the unique side of the restaurant that is characterized by the soft skills of its waiting staff.
A small remark. In some restaurants with specific setups, there is also kitchen staff that interacts with and serves the food to the guests. There are also restaurants with a show cooking setups where the cooks and the cooking process are the main attraction.
Excellent communication skills: The waiting staff needs to know how to meet and greet the guests. They must be trained to make the guest feel comfortable. Speaking foreign languages is also highly appreciated in the restaurant industry as some guests will be foreign tourists. There is also a technical side of communication. Everything needs to be clear when the waiter takes the order and there is a procedure to make sure there are no mistakes.
Here is how a Hospitality manager talks about this skill in his Strenghts section:
Listen attentively, speak candidly, and treat others respectfully.
Ability to work under pressure: One of the typical challenges in the food service business is that all guests arrive at once. There is always rush hour at lunch and dinner. The waiter needs to maintain concentration as the guests arrive and to take and process their orders as fast as possible.
Here is how an assistant F&B manager demonstrates he can work under pressure:
Assistant manager for busy 160 seater breakfast room and 371 rooms, hour Room Service
Problem-solving and conflict management skills: The environment in a restaurant is often explosive. There are conflicts with co-workers and sometimes there are angry customers. This is due to the hectic nature of the work and the limited amount of time for service. The front-of-the-house staff has to know how to resolve conflicts and how to approach dissatisfied guests.
Here is how Front of House Manager demonstrates conflic resolution skills:
Acted as a liaison between staff, General Manager, Owner, and customers to mitigate tense situations
Positive attitude: Attitude shows. If the waiter has a negative attitude the guest does not feel welcome. There is a statistic that confirms a very small number of guests actually complain when there is a problem. Most of them leave and never come back. The waiter needs to be approachable so that if there is a problem the guest should not hesitate to express his or her concerns.
Here is how a busser demonstrates positive attitude in his Job Experience section:
Making sure that all the guests feel comfortable and satisfied during their stay.
Attention to detail: The staff needs to be able to notice things. Especially the body language of the guests. They need to pay attention to their surroundings and be ready to react. Recognizing when the guest needs them is important. They also need to be able to notice irregularities with the dishes, the table setting, or the restaurant hall.
Here is how Reservations Manager lists this skill in his Strengths section:
Dedicated to completion of tasks in a timely manner and with regard to quality.
Emotional intelligence and self-awareness: The experienced waiting staff has emotional intelligence skills. They can put themselves in the shoes of the guests and understand what troubles them. This makes conflict avoidance and resolution much easier. They also have a good orientation of the surroundings, and know what is expected of them.
Here is how a Restaurant Operations Manager presents this skill in his Strenghs section:
Aware of the social expectations of the working place and team interaction dynamics.
**Teamwork: **Teamwork is very important in the restaurant business. It helps avoid conflict in a highly stressful and demanding environment. It is also impossible to accomplish some tasks without physical help from a teammate. For example moving tables and inventory, setting tablecloths, or serving dishes for more than two guests at once as per etiquette. You need your colleagues' help with all this.
Here is how a waiter proves that he is a teamplayer in his Job Experience section:
Often took 14-hour shifts to cover for colleagues
Speed of work: The specifics of the food service industry is that it has rush hours. You need to be really fast during these hours. You need to think fast and act fast. This is just a requirement. If you look for a relaxed work environment then this job is not suitable for you.
Here is how a Cashier mentiones his speed of work:
Served needs of more than 100 customers in busy environment
**Analytical thinking skills: **Experience, observation, and analysis can help identify and prevent a problem. This is a skill that takes time to develop. People who are naturally observant are much better at it. This skill is highly appreciated by employers because it saves a lot of money and nerves.
Here is how a Food Service Manager proves that he has analytical thinking skills:
Reduced location labor cost by 4.8% by adjusting staffing based on forecasted customers and employee strengths to ensure optimal and efficient production.
How to list food service skills on resume
If you are a recruiter you have certain expectations of how information should be presented to you. There are industry standards and common sense that need to be followed. How you follow them sets you apart from the crowd.
Make sure the skills you list are relevant to the position
The recruiter only has a few seconds to determine if your resume is worth further reading. You do not want to overwhelm him or her by listing all the skills you have. What you need to do is list only relevant skills for the position. In this way, you do not take a risk of your skills being watered down. This also shows diligence and respect for the work of the recruiter. It also shows that you took the time to actually read the job posting and responded accordingly.
Provide concrete examples with numbers
Your list of skills is just words. To make them mean something you need to back them up with numbers. Soft skills are subjective. Numbers are not. So, for example when you speak about your speed of work you can mention the capacity of your station. If you were a restaurant manager you need to say how many people you managed. If you were good at selling expensive wine you can mention what percentage of sales were done by you. Just think about how you can make some numbers work for you when you list skills on your resume.
Be specific
As mentioned earlier if you want to be different from the rest you need to have a focus. So, for example, if you apply for a job at a vegetarian restaurant as a cook you can focus on your training related to working with fruits and vegetables. Just give them what they want. Read the job posting and be specific.
Where to include food service skills on your resume
In the header section of your resume
The header is the first thing the recruiters will see. In this section, there is mainly contact information but just below your name, you can make a statement in the form of a resume headline that showcases the most valuable of your skills. The resume headline or also called resume title is a short phrase that is the essence of who you are.
In the following example, you can see how the candidate emphasizes his "vegetarian cooking skills".
Cook with Extensive Vegetarian Fine Dining Experience
RIGHT
Communicating your food service skills in the summary section
The resume Summary section is a very important one. As a part of the resume header this section always gets attention. It is in your best interest to use this opportunity and to present the most important information there.
Here is an example from our Food Service Resume Guide:
Motivated prep cook with 2 years of experience, seeking to leverage my skills as a cook at The Corner Bistro. Specialized in catering for large groups of people at the UTD's Dining Hall West and the local soup kitchens on major national holidays. Excellent understanding of OSHA and HACCP regulations.
RIGHT
Showcasing your food service resume skills in your experience bullet points
The Job Experience Section is the essence of the resume. The most important information for the recruiter is there. As far as skills are concerned this section plays a supportive function for the Skills section by showing not just stating your skills.
The following example is from: Food Service Resume: Examples, Writing Tips and Templates Guide
•

Increased clients retention by 10% via updating customer service procedures

•

Worked with 2 teams to increase food sales by 23%

•

Guaranteed food quality and 100% customer satisfaction by auditing menu items and food service performance

•

Managed and grew a $2m branded food portfolio by 7%
RIGHT
Showcase your food service skills in the skills section of your resume
The Skills section is the actual section where you can list your skills. Make sure to somehow include this section in the first one-third of the document. You can use a two-column format for this. Make sure to include relevant skills that respond to the job posting requirements.
Safety and Sanitation skills
RIGHT
How to match your skills to the job position
One of the most successful moves you can learn is to match your skills to the job posting. To do this you need a bit of research. Visit the company's website, read through their brochures, marketing materials, social media profiles, etc. Study their mission and vision. Make notes of all things distinguishing them. Copy all keywords, phrases, and specific expressions they use.
The next step is to read through the job posting carefully and to write down all the keywords and action verbs you see there.
Next, you will need to adjust, rewrite, paraphrase or use synonyms on your resume that will match your notes.
In this way your resume will already be written in their own language, it will look like a part of their own system of values and beliefs and it will feature exactly what they look for. There is a chance the recruiter will think right away that you are an excellent fit for his or her company.
Related resume examples with Food Service resume skills
In the following list, you will find resume examples. They can give you an idea of what is expected of you when you apply for a position in the food service industry. It is a very specific industry with a lot of requirements, so make sure to read through them and be prepared.
Key takeaways
Match your skills to the job posting. Research your desired employer well. Read through their documents. Study the language they use in the job posting. Use all this when adjusting your resume. Make it look like their internal communication. Concentrate on keywords and phrases they use to present your skills.
Focus and be relevant. Make sure to present all important information in the first ⅓ of the resume. This is the part of the document that will get the most attention during all ten seconds you will get. This is why you have to decide what to include and what not. Be relevant. Include only the information that corresponds to what they look for. In this way, it will not be watered down by everything else.
Back up your claims. When you list your skills and achievements you will have to back them up with additional information usually presented in the Summary, Education, and Work Experience sections. Be specific and try to use numbers and percentages.
About this report:
Data reflects analysis made on over 1M resume profiles and examples over the last 2 years from Enhancv.com.
While those skills are most commonly met on resumes, you should only use them as inspiration and customize your resume for the given job.
Looking to build your own resume?
Enhancv is a simple tool for building eye-catching resumes that stand out and get results.
Variety of custom sections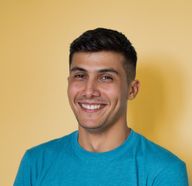 Volen Vulkov
Volen Vulkov is a resume expert and the co-founder of Enhancv. He applies his deep knowledge and experience to write about a career change, development, and how to stand out in the job application process.
Continue Reading
Check more recommended readings to get the job of your dreams.