Adobe Skills: Example Usage on Resumes, Skill Set & Top Keywords in 2023
Here are the top ways to show your adobe skills on your resume. Find out relevant adobe keywords and phrases and build your resume today.
Is your resume ATS-friendly?
Drop your resume here or upload a file to find out if the skills in your resume are readable by an ATS.
Here are the top ways to show your adobe skills on resume for 2022. Read through our adobe keywords and phrases and build your resume today.
How to use Adobe skills on your resume:
Succeeded in over 30 new account qualifications, and established ongoing and increasing revenue from each account.

Shift-based supervision and management of all centre staff (20+ on an average shift).

Working under an Executive Chef who has trained at Michelin and 3 Rosette level.

North American Employee #3 of VC funded startup

Led Deal Pursuit team of 50+ global direct and cross-functional reports

Saved over 27k active billing customers

Owned design & delivery of UI/UX, Mobile & IoT solutions, leading to $37M in new business revenue created for 2015
RIGHT
What jobs require Adobe skills?
Project Manager
Research Assistant
Internship
Marketing & Business Consulting
Senior Marketing & Sales Director
Product Designer
Centro
President
Westgate Resorts
Player Development Assistant & Programs Coordinator
Adobe skills courses and certificates.
This Adobe Photoshop Essentials course will teach you Photoshop Retouching as well as Photoshop for graphic design.
Learn Adobe Illustrator CC graphic design, logo design, and more with this in-depth, practical, easy-to-follow course!
The Complete Beginners Guide for Learning Adobe Photoshop
Learn powerful illustration techniques in Adobe Illustrator master digital painting and graphic design with new skills!
Here are the top related skills to Adobe:
Salesforce
Excel
Html
Google Analytics
Sql
Crm
Outlook
About this report:
Data reflects analysis made on over 1M resume profiles and examples over the last 2 years from Enhancv.com.
While those skills are most commonly met on resumes, you should only use them as inspiration and customize your resume for the given job.
Looking to build your own resume?
Enhancv is a simple tool for building eye-catching resumes that stand out and get results.
Variety of custom sections
TRY FREE FOR 7 DAYS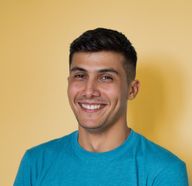 Volen Vulkov
Volen Vulkov is a resume expert and the co-founder of Enhancv. He applies his deep knowledge and experience to write about a career change, development, and how to stand out in the job application process.
Continue Reading
Check more recommended readings to get the job of your dreams.