Strong Administrative Skills: Example Usage on Resume, Skill Set & Top Keywords in 2023
Here are the top ways to show your Administrative skills on your resume. Find out relevant Administrative keywords and phrases and build your resume today.
Is your resume ATS-friendly?
Drop your resume here or upload a file to find out if the skills in your resume are readable by an ATS.
What are administrative skills?
Having strong administrative skills means being well-organized and able to turn chaos into order in a matter of seconds. In fact, administrative skills are required for a number of office-related tasks, such as planning meetings and travel, writing and filing reports, and even communicating with employees and clients.
While administrative skills are considered crucial for various roles, you shouldn't just list them as part of your skill set. Rather, you could point the recruiter in the right direction by showing that you are well-organized, a quick thinker, and a good communicator.
Why are strong administrative skills wanted by recruiters on your resume
Candidates with strong administrative skills are valued by potential employers because they show a high level of motivation, organization, and reliability. What is more, employees who have strong administrative skills help every business run smoothly. Recruitment officers know and value that.
Having hard administrative skills like being able to work with a specific niche software is a must when it comes to positions in tech or finance. However, soft administrative skills such as verbal and written communication, the ability to multitask and even resolve conflicts are required for all sorts of industries.
They show that you are a self-motivated professionalist who is also able to maneuver in a hectic environment. And that is exactly what hiring managers often look for!
In fact, people with strong administrative skills are considered the stepping stones to every company's success.
But how can you showcase your strong administrative skills without listing the shallow "I have strong administrative skills" as part of your resume summary? How can you prove that you are reliable and able to handle all administrative tasks without stating it explicitly?
"Easier said than done" you might think. But don't worry — we'll now look at the types of skills, achievements, and qualifications that can help you highlight your strong administrative skills.
What skills, activities and accomplishments help you highlight your administrative skills
There are many skills that contribute to your ability to handle administrative work. Some of them include:
Communication: communicating with clients and colleagues on a daily (even hourly!) basis is a key administrative task. For this reason, you will be expected to have strong communication skills (both written and verbal) and maybe even know a foreign language.
Technology: computer literacy skills include your ability to work with specific software such as Microsoft Office or some data storage apps. Being tech-savvy is a must for every administrative position.
Prioritizing & organizing: administrative assistants are often responsible for scheduling meetings and keeping track of expenses. Daily administrative activities require employees to be flexible, well-organized, and good at time-management.
How to demonstrate strong administrative skills on your resume
Talk about events you have organized
Describe times when you had to manage the schedule of a whole team
Give examples of times when you had to resolve conflicts
Demonstrate technical skills by mentioning your knowledge of specific software
Include any foreign languages you speak
Keep in mind that the phrase "strong administrative skills" should not be listed as part of your resume's skills section. Instead, ask yourself the following questions:
When was the last time I organized a large event?
Is there any specific software I'm proficient in using?
Have I ever offered work-related support and help to my colleagues?
How have I contributed to the office environment?
Now let's look at some actual resume snippets from Enhancv users who have demonstrated their administrative skills in an excellent way.
Example 1: Demonstrate strong administrative skills in the experience section
•

Scheduled partner calls and meetings

•

Was responsible for organizing various team building initiatives

•

Did budgeting and financial reporting

•

Maintained office records
RIGHT
This administrative assistant has showcased their organizational and time-management skills perfectly — by mentioning the fact that they were responsible for all calls, meetings, and office initiatives.
They have also shown that they are proficient users of budgeting and financial reporting software, regardless of the fact that they have not mentioned this skill explicitly.
In addition, their experience in keeping track of office records proves that they are well-organized and detail-oriented.
Example 2: demonstrate strong administrative skills in the resume summary section
An Administrative Officer with more than 4 years of professional experience in the fintech industry. Able to organize meetings and events and to handle various unexpected tasks all at once.
RIGHT
One or two sentences are enough to show your strong administrative skills.
The resume summary of this administrative officer points to the fact that they are good at time-management, have strong organizational skills, and a high level of work ethic.
It also points to the fact that they are familiar with office management software tools, although again, this is not explicitly stated.
Example 3: Show your strong administrative skills in your achievements sections
Led a training on optimizing employee workload
I came up with a training program that aimed to teach my colleagues how to optimize their workload. This resulted in higher levels of productivity and well-being for the whole team.
Organized company records
The company records had not been organized in 15 years and only 50% of them were present online. I made sure to put everything on reliable cloud storage and created a folder structure for all files.
Award "Green Employee of the Year"
Organized an initiative to collect all waste separately. This earned me the recognition of being the most eco-aware employee in our company.
RIGHT
If you want to highlight your strong administrative skills through other achievements, you can add a separate "Most Proud of" section at the end of your resume. This way, you can be sure that hiring managers won't miss skills or awards that you find important.
Example 4: Demonstrate the skill through other sections of your resume
Listing some additional activities can help you further demonstrate your administrative skills. Ideally, you'll have at least one extracurricular activity worth mentioning on your resume.
Remember: additional activities look different for everyone. Maybe you have volunteered as an Event Coordinator at school. Or maybe you have passed an extensive Excel course. Even things like having a passion for decluttering would fit well here.
It doesn't really matter what you have done, as long as you have done something extra that has helped you develop your administrative skills.
Strong administrative skills: key takeaways for your resume
Demonstrate your time-management skills: organization and flexibility are crucial for all positions that require strong administrative skills. Don't forget them!
Talk about your accomplishments: the best way to showcase your administrative skills is through the awards and recognition you've won.
Include extracurriculars: make sure to mention relevant courses and initiatives that have helped you strengthen your administrative skills.
About this report:
Data reflects analysis made on over 1M resume profiles and examples over the last 2 years from Enhancv.com.
While those skills are most commonly met on resumes, you should only use them as inspiration and customize your resume for the given job.
Looking to build your own resume?
Enhancv is a simple tool for building eye-catching resumes that stand out and get results.
Variety of custom sections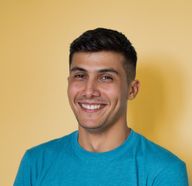 Volen Vulkov
Volen Vulkov is a resume expert and the co-founder of Enhancv. He applies his deep knowledge and experience to write about a career change, development, and how to stand out in the job application process.
Continue Reading
Check more recommended readings to get the job of your dreams.