Successful Resumes - real resumes that got people hired at top companies


Resume templates are the stock photographs of job applications. They push you into a box that limits how you can show your unique strengths, achievements, and struggles. They're not awful, but they also aren't likely to help you stand out and be remembered.
The good news is, there's a better way.
At Enhancv, we've seen thousands of our users find success. We've heard their stories, learned from their struggles, and discovered what really gets people the right job. Now, we're sharing those stories with you. These are real resumes from real people who got hired at fantastic companies. Each one contains lessons in how to do things like:
Switch industries

Change careers

Get your first job

Take the right next career step

Stand out from the crowd

Feel proud in your job search
With over 500,000 resumes created with Enhancv, we know that there are lessons that can change lives. We're here to do just that.
You can find people such as
Each one has something to teach you about more than just making a great resume. These are stories about lives, careers, and finding fulfillment.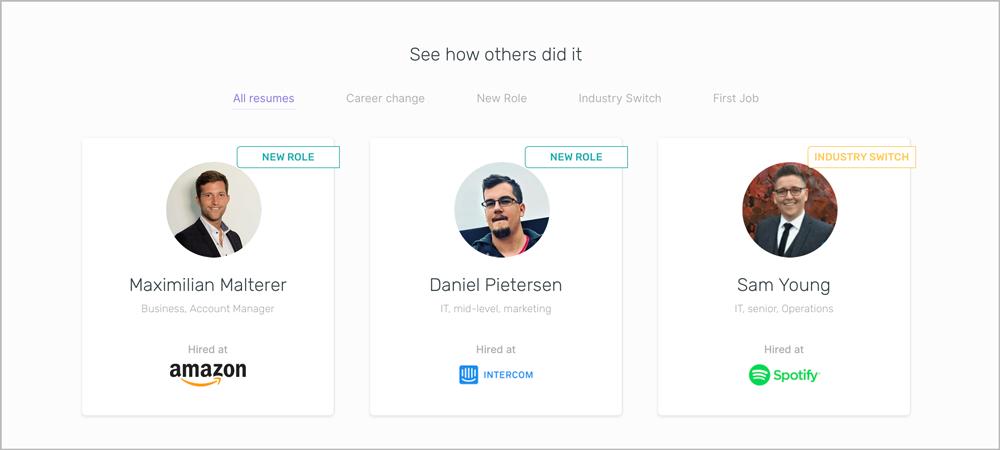 So whether you're looking to try a new career, jump-start your job search, or just see what a 21st-century resume should look like, try exploring Successful Resumes.