Are you tired of sending out your Zety resume and never hearing back from employers? Do you want to make sure your resume stands out from the competition?
The Resume Checker uses advanced algorithms to scan your resume and provide instant feedback on how to improve it. We'll analyze your resume for formatting, content, and language to ensure it meets industry standards and catches the attention of hiring managers.
With Resume Checker, you'll get:
Customized feedback tailored to your specific resume
Insights on how to improve your resume's overall structure, grammar, and keywords
A comprehensive report that highlights your strengths and areas for improvement
Confidence knowing that your resume will stand out from the rest
Don't let a poorly written resume hold you back from your dream job. Try Resume Checker today and take the first step towards your next career move!
Upload & Check Your Resume
Drop your resume here or choose a file. PDF & DOCX only. Max 2MB file size.
Zety®️ is a registered trademark of BOLD LLC. Zety®️ is not associated with the Enhancv resume checker, nor does it endorse it.
Make your move!
Your resume is an extension of yourself.
Make one that's truly you.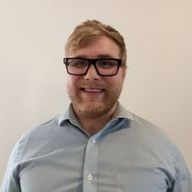 Dave Van Kooten
Is a human resource expert that helps passionate jobseekers to put their best foot forward to prepare for an interview. He believes that success can be achieved through going out of your comfort zone.